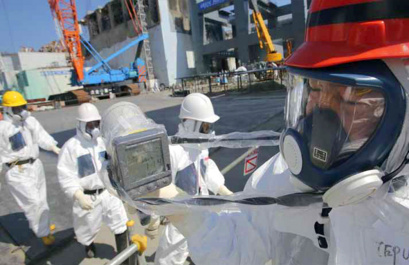 RosRAO in consortium with TENEX, Radium Institute named after V.G. Khlopin and RIAR won a tender for the development of technologies for analyzing changes in the properties of corium (a mixture of nuclear fuel and concrete resulting from the melting of the reactor core) in the process of aging.
The tender results were announced at the end of January. The project is administered by the Japanese Mitsubishi Research Institute (MRI).
Within the framework of the project, ROSATOM's organization will study the samples of corium and lavas of the Chernobyl accident and make model samples of the fuel fragments of the Fukushima NPP to develop a predictive model for changing the characteristics of the corium to be used in the aftermath of the accident at the Fukushima NPP.
"We see the success in the MRI's tender as another important step in developing cooperation with our Japanese partners in the field of back-end," said the head of TENEX Lyudmila Zalimskaya.
Apart from that, RosRAO in consortium with TENEX, is working on a neutron detector to search for fuel fragments at the Fukushima NPP.
The companies were selected by MRI to carry out a feasibility study for the project as a part of the first phase of a subsidized program for decommissioning and contaminated water management. The aim of the project is to develop a method for the most accurate search and identification of fuel fragments at the Fukushima NPP.